Tax deductible donations
Fitzroy Community Hospice was recognised earlier this month as a public benevolent institution and has been endorsed as a deductible gift recipient. This means all donations over $2 to Fitzroy Community Hospice are now tax deductible. Funds are needed now to support the ongoing efforts to establish the Hospice. While the Australian Government has committed $8 million to building the Hospice, these funds will not be provided until building has commenced. A further $3 million is needed to bring to life the service we have envisioned.
Donations are now being sought to ensure Fitzroy Community Hospice's future and ability to deliver much-needed holistic, dedicated, and comprehensive community-based end-of-life care and support. All funds go directly towards the establishment of Fitzroy Community Hospice.  If you would like to support the hospice by giving a donation, please visit Ways to give – Fitzroy Community Hospice (fitzroyhospice.org.au)
Fundraising afternoon tea
On November 28, 2021 many people braved the wet weather to enjoy an afternoon tea, hosted and organised by Kitty Wren of Skin Deep Rejuvenation Clinic. The event was a joint fundraiser for Fitzroy Community Hospice and The Rockhampton Hospital's Children's Ward, raising $7200 for the Hospice.  A big thank you to Kitty and everyone who supported this event and donated goods for the afternoon tea and raffle.
Rockhampton Grammar School fundraiser
Rockhampton Grammar School Grade 5 students have shown an interest in the Fitzroy Community Hospice. First learning about the project as part of Humanities & Social Sciences and their lessons about volunteering, they decided to raise money for the Hospice by hosting a market stall selling their own creations. Thank you to the teachers and students of 5C and 5R for your interest and support.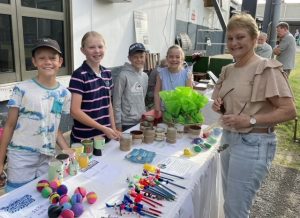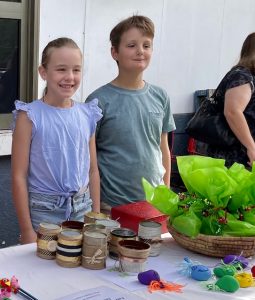 Sisters of Mercy Meeting
On November 16, 2021, the Fitzroy Community Hospice Board members were invited to another afternoon tea with the Sisters of Mercy in Rockhampton, meeting to update them on the Hospice's progress and newest developments. We thank the Sisters of Mercy for their ongoing support of this project and their kind donations.