Happy New Year!
2022 is shaping up to be an exciting year for Fitzroy Community Hospice. In October, we are planning to commence construction of the Hospice facility at 38 Agnes Street and in December, we anticipate commencing operations of the In-home Community Outreach Hospice Program. Just before Christmas, we signed the Deed of Agreement with The Australian Government, securing their commitment of $8 million to the Fitzroy Community Hospice, as well as a contract with the Sisters of Mercy to purchase 38 Agnes Street, Rockhampton. While $8 million gives us a major boost towards establishing Fitzroy Community Hospice, further funds are needed before we can start construction and to cover ongoing & establishment costs, including rates, electricity etc. Consequently, the start of the New Year sees us embarking on a major fundraising program.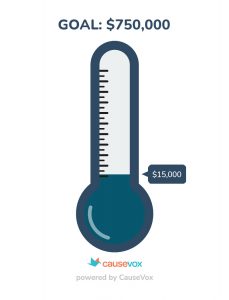 Our target = $750,000 before the end of June.
Visit our Ways to give – Fitzroy Community Hospice (fitzroyhospice.org.au) page to see how you can help.
Find us on Facebook
Exciting news! Fitzroy Community Hospice now has a Facebook page. Please visit and follow us on Facebook Fitzroy Community Hospice | Facebook and share our progress with friends and family. We look forward to sharing more developments with you as this project progresses.
Containers for Change
Fitzroy Community Hospice now has a Containers for Change Scheme ID. You can donate by taking your eligible cans and bottles to any Containers for Change collection point and providing our ID # C10561292.