Hoist Ya Boss For Hospice
Rockhampton bosses are being elevated to a new level to establish Central Queensland's first hospice.
To raise funds, bosses are being hoisted up in the bucket of a crane.
Each boss needs to raise a minimum of $5,000 to come down.
Don't leave them hanging!
When:
Friday, 12 May at 6.30am – 9am
Where:
Betta Electrical
415 Yaamba Rd, North Rockhampton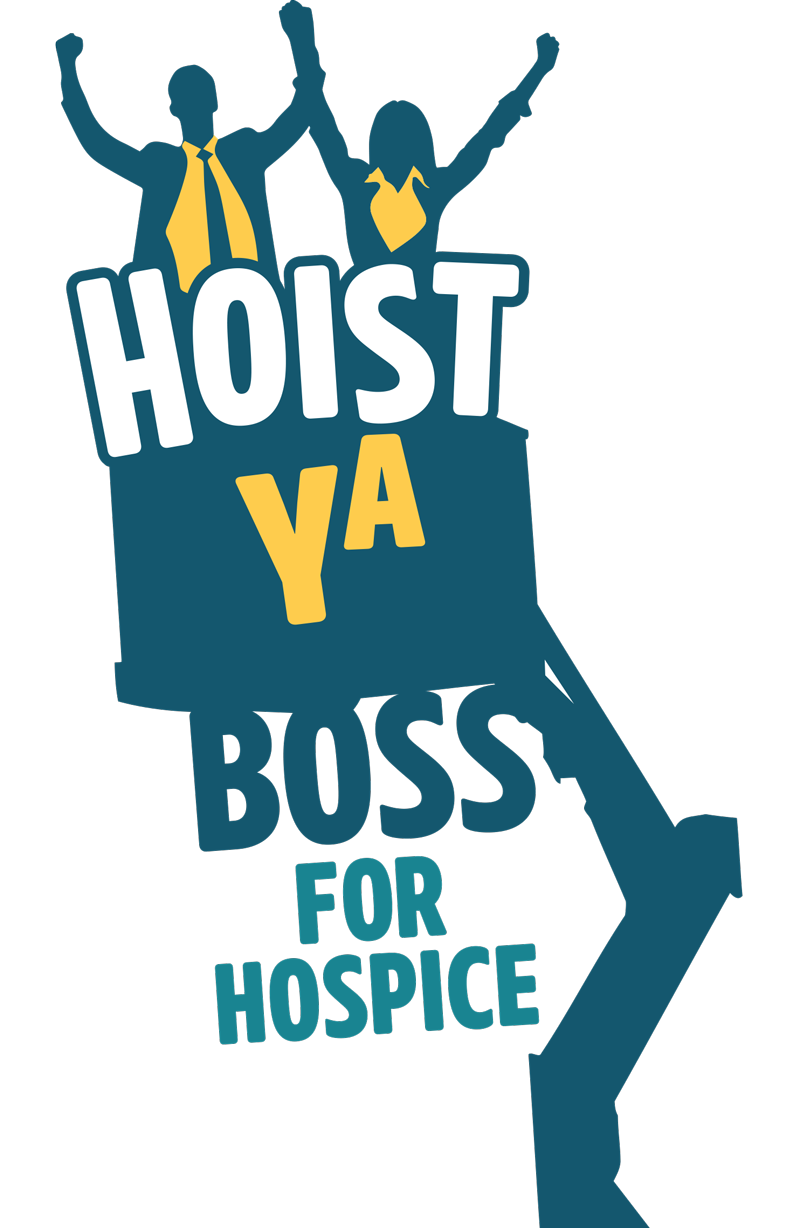 INVITATION TO BOSSES OF CENTRAL QUEENSLAND
Be elevated to a new level and raise funds to help establish Central Queensland's first hospice.
You are invited to take part in an uplifting FUNdraising event that will help establish much needed community-based palliative care and support services for Central Queenslanders. As a local charity, all funds raised will stay locally and will benefit your local community.
Join with other local bosses and be hoisted up 8-12 metres into the air inside the bucket of a crane on Friday 12 May, from 6.30am. To come down, each boss needs to raise a minimum of $5,000.
Triple M have committed to pre-promote the event and will broadcast their breakfast show live from the site on the day. The boss who raises the most money wins promotional bragging rights and the opportunity to host next year's event at their business (or location of choice).
WE WON'T LEAVE YOU HANGING!
We'll help make fundraising easy and keep your feet on the ground for longer! To ensure you're not left hanging on the day, most of your FUNdraising can be pledged in the weeks before you are hoisted. We'll set up a free "Crowdraiser" online profile customised for your business to make it easy for your supporters to donate in advance.
RAISE YOUR BUSINESS PROFILE
This FUNdraising event provides a great marketing opportunity to showcase your business's involvement in a worthy local cause. We'll support your fundraising efforts by providing your business with the following "Hoist Ya Boss" promotional materials:
Social media design to use on your own channels.
Flyer for you to distribute to your contact list.
An email footer template.
Poster for your staff areas.
Pre-promotion on Fitzroy Community Hospice channels.
Photo and social media opportunities prior and during the event.
REGISTER TO JOIN THIS UPLIFTING EVENT
Contact: Community Engagement Manager
Phone: 0413 836 681
Email: admin@fitzroyhospice.org.au